back
Congress Street Closure
July 05, 2022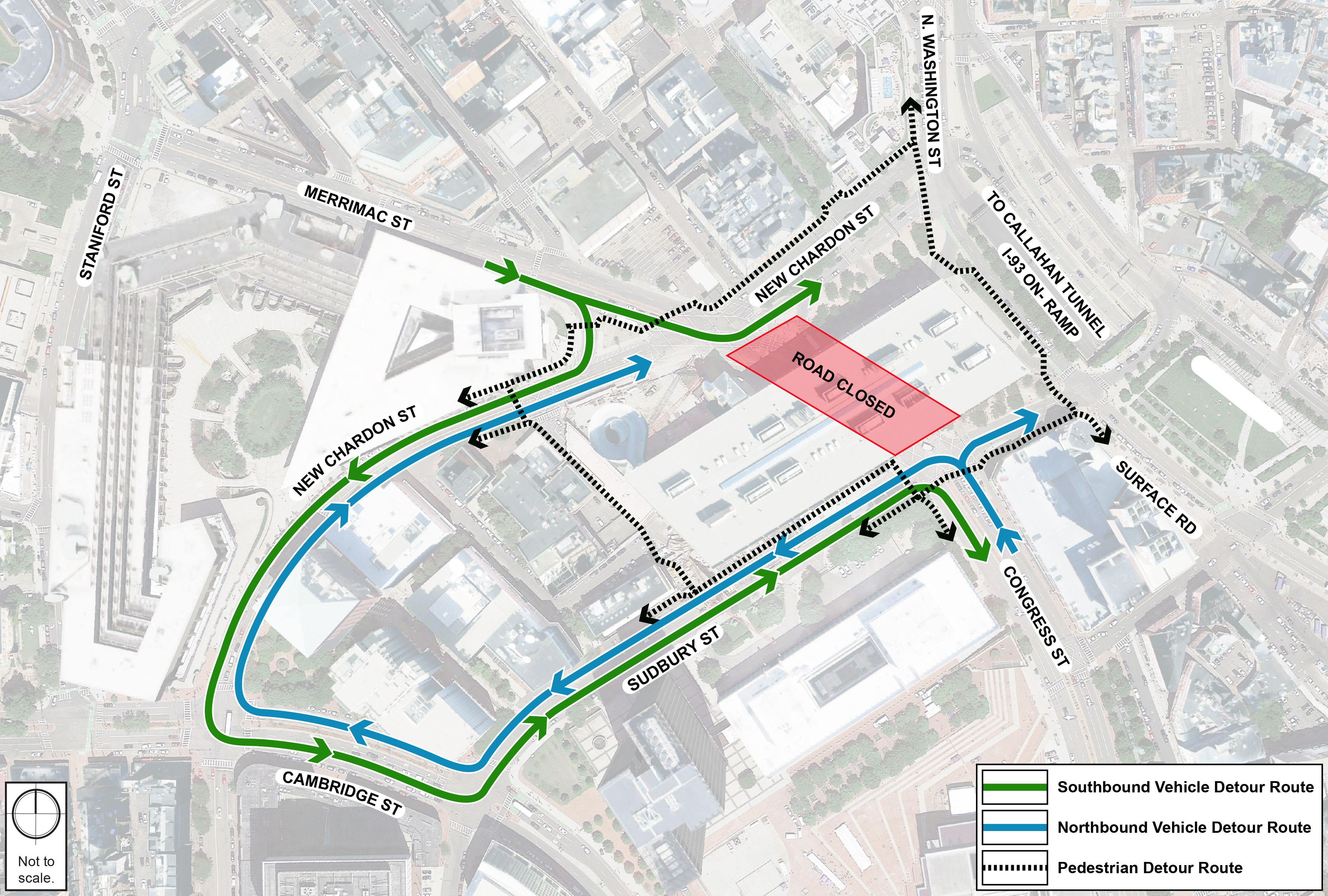 Starting July 10th through Labor Day, the portion of Congress Street underneath the Government Center Garage will be closed in order for work on the demolition of the garage to resume in a safe and efficient manner. This closure is part of scheduled work that is and has always been necessary to daylight Congress Street.
In an effort to mitigate any traffic concerns, at the time of the Congress Street closure Sudbury Street will be re-configured from a one-way street to a two-way street. The MBTA Haymarket Station will remain open and continue routine bus and train service.
The resumption of work on the Government Center Garage is being conducted with the utmost adherence to stringent industry protocol, ensuring that the safety of our workers and the public is prioritized at all times.
Once the Bulfinch Crossing project is completed, the public will enjoy a dramatically improved transit and pedestrian experience and safer and more convenient connections to the North End, Beacon Hill, Bulfinch Triangle and the West End.